EVA Offers Online Automated Check-in
The service automatically checks passengers in as soon as reservations are made and tickets bought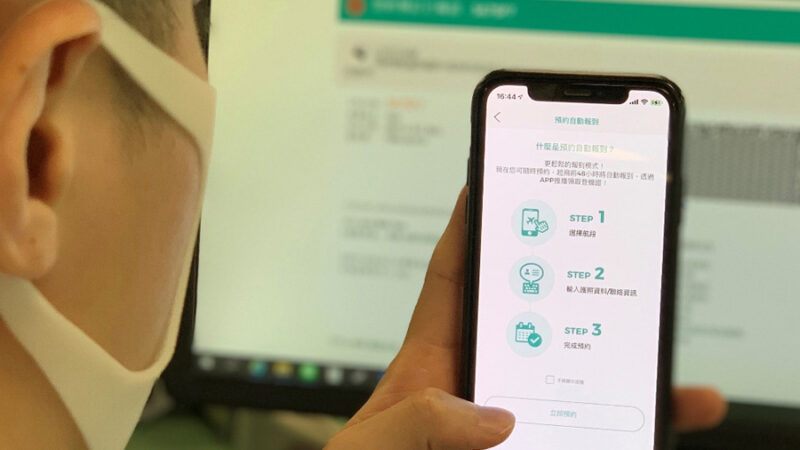 EVA Air now offers Automated Check-in, a new online service for passengers taking international flights operated by EVA and UNI Air. The service is available as soon as travelers make reservations and pay for their tickets – as many days in advance of their departures as they wish, wherever they are.
Over the years, EVA has been steadily transforming time-consuming face-to-face airport counter services into paperless digital functions that passengers can access at their convenience, such as biometric boarding technology introduced at San Francisco International Airport last year.
In addition, paperless functions provide added benefits by reducing carbon emissions and environmental impacts.
The system automatically checks them in for every EVA and UNI flight on their trip itinerary. Passengers can also change seats if another they prefer is available. With COVID-19 protocols in place, these services enhance passenger and airline ground staff safety by minimizing the amount of time they spend in direct contact at the airport.
The carriers will send auto check-in completion notification links 48 hours before scheduled departures, so international passengers can fill out the recently introduced health declaration forms and get electronic boarding passes. Passengers will simply need to enter personal information to complete the process.
Those traveling with infants, in groups, or requiring special services will still need to complete check-in procedures at the airport counter.
EVA is working with AOKpass and Affinidi to test their verification solution programs while it evaluates other leading developers in anticipation of implementing universally accepted electronic health passports.
EVA Air is a Star Alliance member and one of only 10 SKYTRAX-rated 5-Star airlines worldwide.